Becky Bettesworth Cornwall A4 Calendar 2024 by Carousel Calendars 240076
The 2024 Becky Bettesworth Cornwall A4 Calendar includes 12 poster art style prints by Becky Bettesworth. Twelve well know locations in Cornwall are featured and her colourful twist on the classic travel posters of the 1930's means they are portrayed as you never seen them before.
This calendar is 42.2cm x 29.7cm when open and has a punched hole for hanging. It includes international holidays and moon phases. The date grid gives you room to record appointments etc. This calendar has plastic free packaging.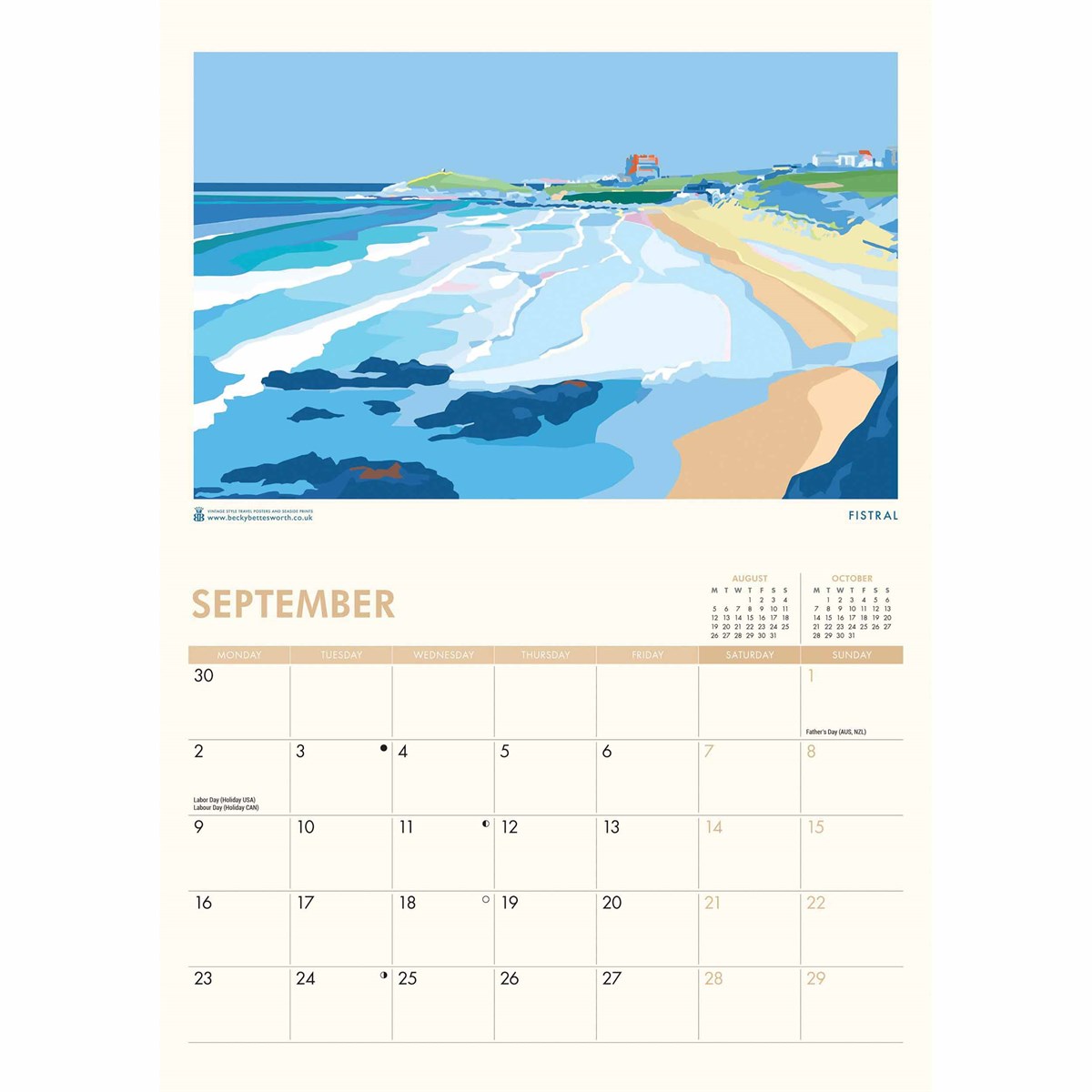 Becky Bettesworth Cornwall A4 Calendar 2024 by Carousel Calendars 240076